The Margaret C. Howell award recognizes individuals whose efforts demonstrate the character of its namesake and carry on her legacy of making a difference.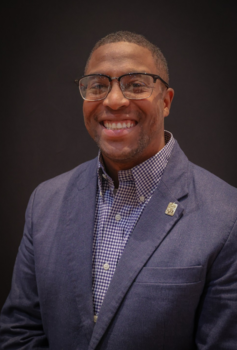 2023 Award Recipient
Philip Wilkerson III, University Career Services
Philip is currently an Employer Engagement Consultant in University Career Services, where he excels in his role connecting employers to the diverse wealth of talent Mason has to offer the workforce. Philip also gives his time as an advisor to Mason student groups, and uses his skills and knowledge to assist members of the Mason community with developing their own brand identity. Whether one-on-one or through his podcast, "Positive Philter", Philip has shown a next-level commitment to leading individuals to see their worth and make a difference in the spaces they inhabit.
Read about Philip's passion for mentoring in his article, "Mentoring for Career Development and Well-being." 
---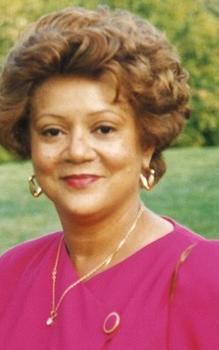 About the Award
For 20 years, through her departure from the university in 2002, Margaret performed outstanding and committed service as a valued and well-loved member of the Mason community—beginning as secretary for minority student affairs before retiring as an Equal Opportunity/Title IX Coordinator and Diversity Specialist. Both in work as in life, her focus remained on the development of respect, diversity, and individual dignity throughout the University and surrounding community.
Selection Criteria
To be considered for this award, nominees:
Must have at least three (3) continuous years of service at Mason
Should display evidence of work that promotes respect, diversity and individual dignity (e.g., providing mentorship for students/staff/faculty, developing programs that promote cross-cultural understanding and cooperation, resolving problems arising from individual differences, etc.)
Should display efforts that have impacted an individual or individuals, George Mason University, and/or the surrounding community.
Recipients will be awarded with $2,000, co-sponsored by Human Resources and Payroll and the Office for Diversity, Equity, and Inclusion. Nominations for staff or faculty may be submitted by completing the Nomination Form.